More character design. My personal protagonist and antagonist based on my life experiences/traditions/etc.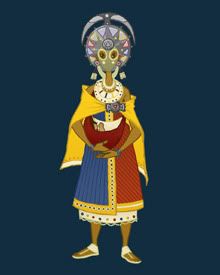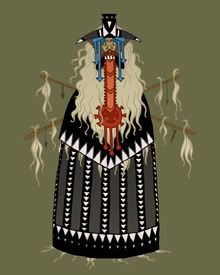 The protagonist was based mostly on Maasai clothing and jewelry. I basically just made the headpiece up after looking at a bunch of Pacific Northwestern and Plains Indian masks/costumes/etc. The antagonist is based in a bunch of African and a little Oceanic culture. The tongue mask is inspired by a Balinese Rangda mask.
Sketch for the antagonist design:
I'll update with sketches for the protagonist later today when I get to a scanner.