I have not updated my blog in a long time. When I said a trailer for my degree project was coming soon, I lied. Straight up.
But good things are happening. I survived the rest of the year at RISD, finished my degree project a week late, and went on to have a super time at the FAV Senior Show.
I have to hide behind
Tara's
wonder.
And then I graduated, hallelujah.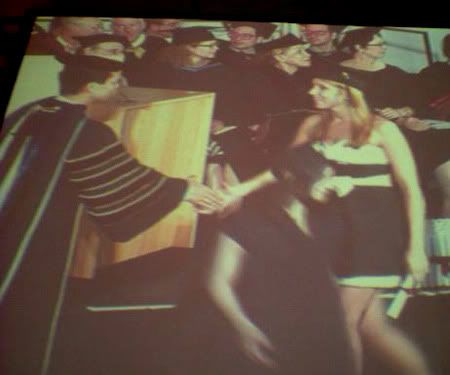 And I was lucky enough to immediately start work at
Augenblick Studios
after graduating, mostly as a storyboard revisionist but I had fun picking up extra background and prop work. I'm happily starting up again, in a new position, in about a week.
'In the Beginning' was also selected to screen in this year's
Animation Block Party
! It was a huge honor to be in a festival with so many talented artists and amazing submissions, and it will ease the pain of my rejection from Ottawa. Congratulations to
Barbara
for winning best student piece!! I had to edit this post because I forgot to add that a couple of very very kind people have also been nice enough to mention 'In the Beginning' in their blogs and write-ups of the festival.
Adam Ansorge
has a nice rundown of the festival, and
Chris Robadue
saw it at the RISD FAV Senior Show, and had some excellent things to say about other projects in the Senior Show as well.
Guess what? I took a 3D CGI class last fall.
It was pretty painful.
A project from Digital Illustration, and an advertisement for the catering company that my mom and her friend run, all in one. 2 different business card/postcard options. If you need something catered around St. Louis, MO, now you know where to go.
Some 'In the Beginning' stuff.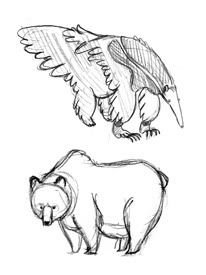 And I did this as a preliminary thing for album art for the Walk-It-Offs, but it won't make the final cut.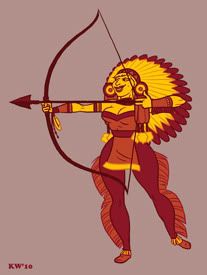 That's all for now, homiez.